First Buick Manufactured
Engine: 2-cyl engine with a
Transmission: 2-spd.
Built in Flint, Michigan.
37 made, none survived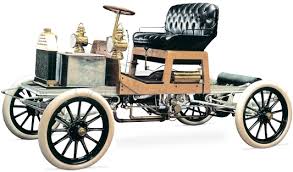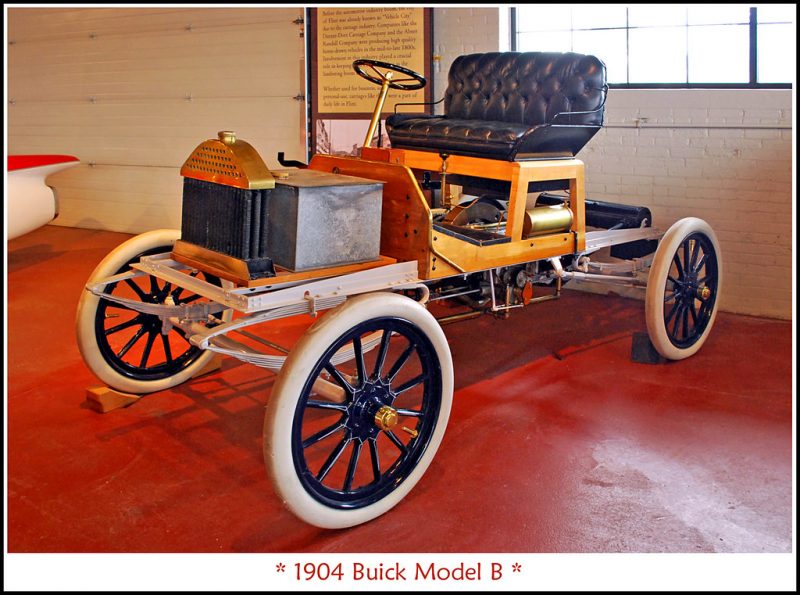 The 1904 Model B rode on a wheelbase of 83 inches, more than 17 inches less than a 2013 Buick Encore. The Model B Buick was powered by an inline two-cylinder engine with valve in head, cast-iron block, a float feed carburetor, and a displacement size of 159 cubic-inches. They had a two-speed planetary transmission with mechanical brakes on two wheels.
A prototype Buick was shown in the summer of 1904 with the first sale of a Buick following in August. Within a few short months, the company had orders for sixteen Buicks. By the close of the year, a total of 37 examples were produced.