$4269
Roswell Average:
Cash For Car Value

24 Hrs
Roswell Average:
Junk Car Removal Time
$623
Roswell Average:
Cash For Junk Car Value
Sell Your Car In 7 Minutes
OPEN 24Hrs
Selling your car in Roswell has never been easier. Representatives are available 24 hours a day, 7 days a week. Call, text or use the online form to receive an instant cash offer.
Roswell New Mexico junk car removal is usually within 24hrs and towing is always free. You can choose a removal time that is convenient for you and at your location. Sell today and get the highest price for your car, truck or SUV.
---
Call, Text or Online
---
Get Cash For Junk Cars In Roswell, NM
Tell us about your vehicle.
Use the online form, text or call 24 hours a day. Let us know the year, make and model. Mention the mileage, condition and your Roswell, NM location.
Agree to the offer and sell your car.
Our Roswell, NM representatives can make an offer on almost any type of vehicle. You can get cash for junk cars, trucks, SUV's, accident, damaged, scrap, used and great running cars today in Roswell. Get your instant cash offer in seconds.
We'll come pick it up, and pay you.
Your Roswell towing provider will arrange a car removal time that's convenient for you. They will look over your vehicle paperwork and deliver your payment, it's that easy!
Cash For Cars And Your Safety
Your safety and the safety of our Roswell, NM towing operators is important to us. We will discuss suitable payment arrangements with you before vehicle pick up.
---
We Buy Cars Everywhere
In Roswell

---
Roswell Residents, Share Your Car Selling Experience
Leave a Comment
I sold my Chevy Malibu through this website. I followed the steps laid out on the website and everything went as described. The woman who got me my quote was helpful. Five stars.
Worked out very well, I received my estimate and they got back to me immediately and set up a pick up the next day. The person called and was very prompt and good. The pick up was on time. Thank you RunBidSell!
Working with RunBidSell was easy and fast. The website was user friendly and left me feeling confident I was getting a fair quote after entering such detailed information. Thank you for making it so easy to sell a car! Would use it again.
Transaction was flawless, beginning to end. Called one day, car gone the next. Check in hand. Would use RunBidSell again!
They were fast and very polite. They made the process easy and seemless. Great experience! It took 45 minutes from my first and only call until the car was picked up. thank you very much!
This was the easiest transaction I've ever made. Even the tow truck driver was polite and punctual. Thank you so much
---
Recent Junk Car Removals In Roswell, NM
2005 Volkswagen Routan
2012 Honda CR-V
2018 Honda CR-V
2005 Nissan Maxima
2018 Jeep Grand Cherokee
2018 Dodge Grand Caravan
2007 Chevrolet Traverse
2008 Toyota RAV4
2011 GMC Sierra 3500HD
2002 Pontiac Grand Am
2007 Honda Accord
2014 Nissan Sentra

2007 Mazda MAZDA3
2005 Cadillac Escalade
2007 Toyota Venza
2018 Ford Taurus
2018 Mazda CX-9
2014 Hyundai Santa Fe
2011 Chevrolet Silverado
2005 Honda Accord
2004 Cadillac Cts
2015 Toyota Sienna
2011 Ford F-250
2018 Ford F-450 Super Duty

2004 Mercedes-Bernz GLC-Class
2012 BMW 3
2019 Honda Cr-v
2018 Honda Pilot
2004 Mercedes-Bernz GLC-Class
2008 Chevrolet Blazer
2018 Ram 3500
2012 Toyota Prius
2005 Cadillac Escalade
2018 Honda Civic
2007 Ford Explorer
2018 Honda Accord

---
About Roswell, NM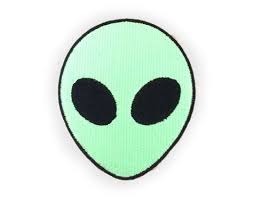 Roswell is a city in, and the seat of, Chaves County in the U.S. state of New Mexico. Chaves County forms the entirety of the Roswell micropolitan area. As of the 2010 census it had a population of 48,411, making it the fifth-largest city in New Mexico. It is home of the New Mexico Military Institute (NMMI), founded in 1891. The city is also the location of an Eastern New Mexico University campus. Bitter Lake National Wildlife Refuge is located a few miles northeast of the city on the Pecos River. Bottomless Lakes State Park is located 12 miles (19 km) east of Roswell on US 380.
Junk Car Buyers Near Me
Service Area:
Visit the New Mexico Home Page to view all car buying service areas.


For questions about signing your paperwork, visit the
New Mexico Help
Page.
Thank you for considering RunBidSell and our Roswell, NM Local and Nationwide Car Buyers