$3329
Cincinnati Average:
Cash For Car Value

20 Hrs
Cincinnati Average:
Junk Car Removal Time
$829
Cincinnati Average:
Cash For Junk Car Value
Sell Your Car In 7 Minutes
OPEN 24Hrs
Selling your car in Cincinnati has never been easier. Representatives are available 24 hours a day, 7 days a week. Call, text or use the online form to receive an instant cash offer.
Cincinnati Ohio junk car removal is usually within 24hrs and towing is always free. You can choose a removal time that is convenient for you and at your location. Sell today and get the highest price for your car, truck or SUV.
---
Call, Text or Online
---
Get Cash For Junk Cars In Cincinnati, OH
Tell us about your vehicle.
Use the online form, text or call 24 hours a day. Let us know the year, make and model. Mention the mileage, condition and your Cincinnati, OH location.
Agree to the offer and sell your car.
Our Cincinnati, OH representatives can make an offer on almost any type of vehicle. You can get cash for junk cars, trucks, SUV's, accident, damaged, scrap, used and great running cars today in Cincinnati. Get your instant cash offer in seconds.
We'll come pick it up, and pay you.
Your Cincinnati towing provider will arrange a car removal time that's convenient for you. They will look over your vehicle paperwork and deliver your payment, it's that easy!
Cash For Cars And Your Safety
Your safety and the safety of our Cincinnati, OH towing operators is important to us. We will discuss suitable payment arrangements with you before vehicle pick up.
---
We Buy Cars Everywhere
In Cincinnati

---
Cincinnati Residents, Share Your Car Selling Experience
Leave a Comment
This service can't be beat. RunBidSell is great at what they do. They are very efficient and offer great customer service. I'm impressed with the service I received.
The pick up driver was very polite and also took the old license plates off of the car. They also paid me twice as much as another company offered. I strongly recommend this company for car disposal.
After trying for so long to sell my car on offer up and different websites and when I seen no one was buying it, I just really felt the need to just get rid of it !
Being that my car was so old, overall I was satisfied with RunBidSell! And the pay was just enough. Everything can't always be perfect, but this day it was. Thank you.
Sold my Honda Accord with RunBidSell. I called in to ask some questions and the woman on the phone was courteous and knowledgeable. She also gave me the quote quickly. An easy process. Glad to have found this website.
I found RunBidSell through a google search. At first I was skeptical, but once I got my offer from the person on the phone I felt reassured. The tow truck arrived at the scheduled time and towed the car away efficiently. I'm very pleased I happened to stumble upon this website. An effortless process.
I'm very pleased! This was SO easy and I got far more money than the local company would give me.
---
Recent Junk Car Removals Near Me In Cincinnati, OH
2019 Dodge Neon
2018 Subaru Outback
2005 Buick Century
2004 Ford Explorer
2018 Ford Escape
2000 Volkswagen Routan
2006 Nissan Altima
2007 Saab 3
2009 Ford Ranger
2008 Lincoln MKZ
1996 Ford F-250
2007 Mazda Tribute Hybrid

2007 Ford Fusion
2020 Toyota Camry
2015 Cadillac ATS
2018 Audi Q3
2007 Toyota RAV4
2008 Buick Century
2018 Kia Telluride
2018 Toyota RAV4
2004 Toyota Corolla
2019 Ford Explorer Sport Trac
2018 Ford Ranger
2014 Nissan Pathfinder

2010 Chevrolet Cobalt
2004 Honda Accord
2012 Subaru Outback
2005 Ford Ranger
2008 Nissan Sentra
2019 Volkswagen Routan
2008 Chevrolet Malibu
2005 Toyota RAV4
2018 Toyota Camry
2012 Hyundai Santa Fe
2019 Dodge Grand Caravan
1993 Gmc Suburban

---
About Cincinnati, OH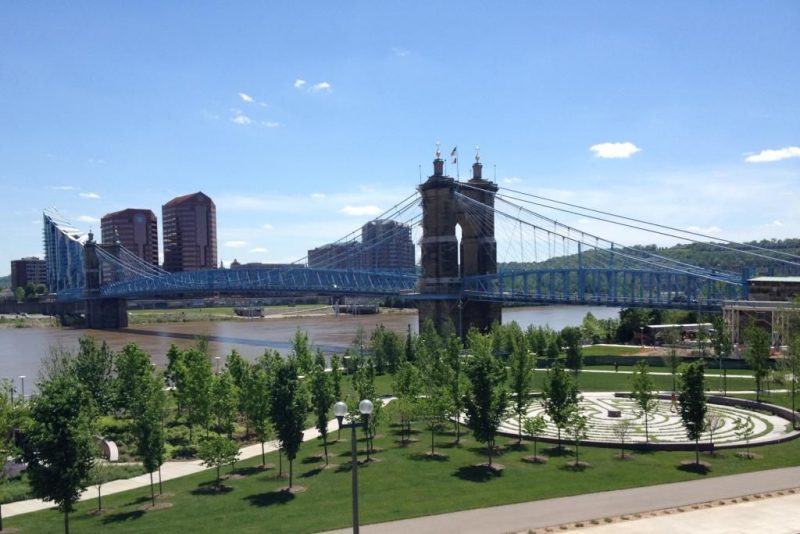 Cincinnati is a major city in the U.S. state of Ohio and the government seat of Hamilton County. Settled in 1788, the city is located at the northern side of the confluence of the Licking and Ohio rivers, the latter of which marks the state line with Kentucky. The city is the economic and cultural hub of the Cincinnati metropolitan area. With an estimated population of 2,190,209, it is Ohio's largest metropolitan area and the nation's 29th-largest, and with a city population estimated at 303,940, Cincinnati is the third-largest city in Ohio and 64th in the United States. Cincinnati is within a day's drive of 49.7% of the United States populace, ranking it as fourth in the list of metro areas with the largest population base within one day's drive time.
Zip codes: 45202, 45203, 45204, 45205, 45206, 45207, 45208, 45209, 45211, 45212, 45213, 45214, 45215, 45216, 45217, 45219, 45220, 45223, 45224, 45225, 45226, 45227, 45229, 45230, 45231, 45232, 45233, 45237, 45238, 45239, 45243, 45248.
Junk Car Buyers Near Me
Service Area:
Visit the Ohio Home Page to view all car buying service areas.


For questions about signing your paperwork, visit the
Ohio Help
Page.
Thank you for considering RunBidSell and our Cincinnati, OH Local and Nationwide Car Buyers